Market context
Scope: research >positioning >strategy > TOV >visual identity >illustration >brand guidelines >website
Sector: Banking/Fintech
Shojin is a fractional property investment* platform, its mission is to be the number one global marketplace for fractional real estate investing.
Shojin strives to make real estate investing more fair, accessible, and transparent to everyone by simplifying and lowering the barriers for investing in institutional-grade opportunities previously only accessible to the ultra-wealthy.
*What is fractional investment platform?
Fractional investment enables the purchase of a portion of a property, this provides the benefits of owning a property without the upfront expense.
The strategy and creative execution elevate and differentiate the Shojin brand, aligning to its target audience – investors looking for opportunities with higher returns.
Shojin invests alongside retail investors, without charging fees, who get paid first–this is shared opportunity investing.
This model is more aligned to people's interests, versus traditional investment scenarios, resulting in higher returns and minimised investment risk for investors. This approach led to the value proposition – 'Shared opportunities, exceptional outcomes.'
Shojin operates in a sector with many similar products but it generates higher returns for its investors, this is 'The Shojin Way'.
Leveraging this, the strategic solution shifts the focus to how Shojin is different to its competitors' products, which lies in its unique co-investing model–Shojin is truly 'Next Level Investing'. This concept of 'next level' is applied to all touchpoints to define its differentiation. It is expressed through elevated typography (with angled cuts within the letter forms) and the visual system is cloud inspired, so everything is always 'above the clouds'.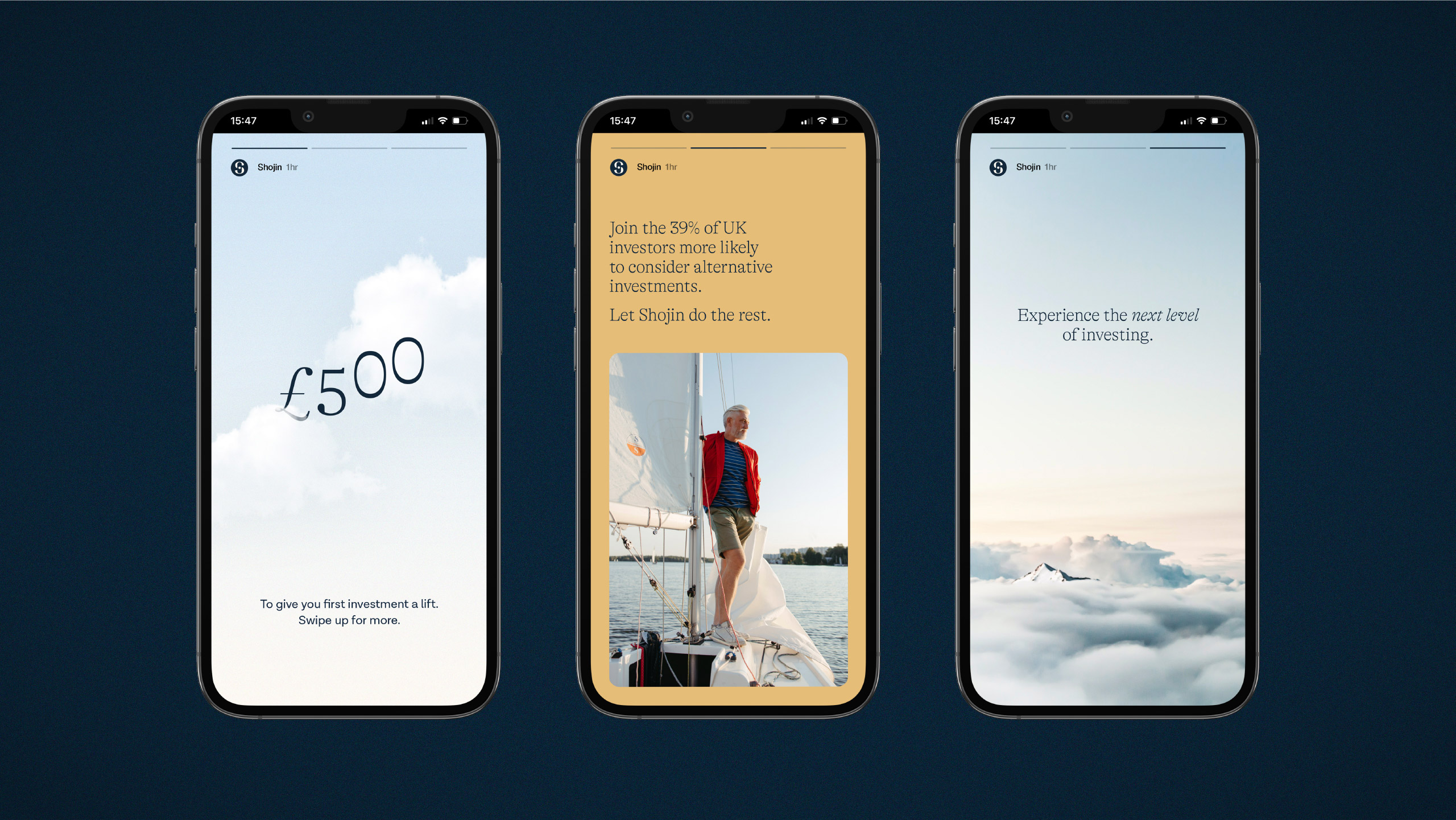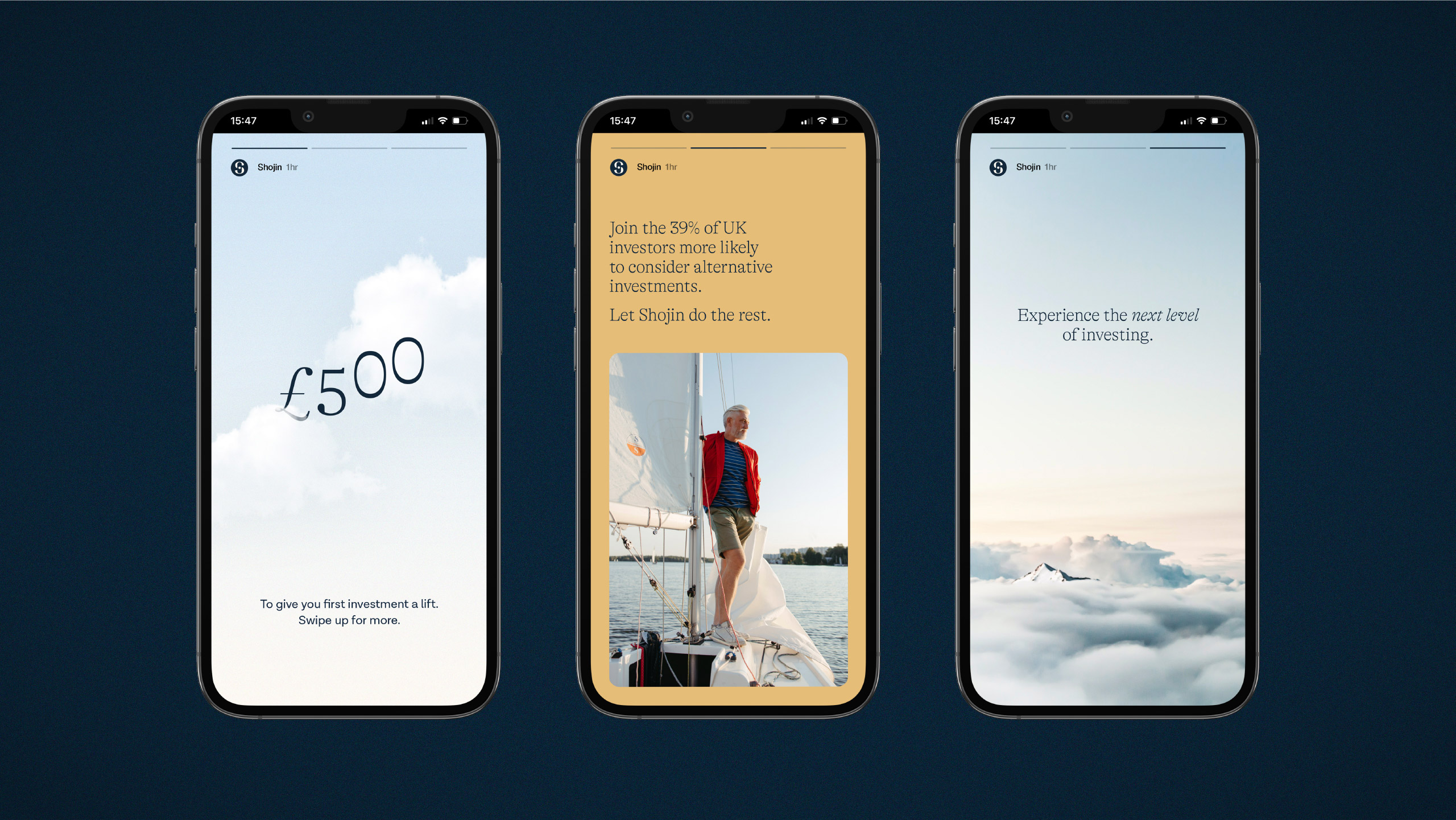 Let's talk about your growth ambitions.
[unex_ce_button id="content_3ofilhl2k,column_content_bvioci4ro" button_text_color="#ffffff" button_font="regular" button_font_size="18px" button_width="auto" button_alignment="center" button_text_spacing="2px" button_bg_color="transparent" button_padding="15px 60px 15px 60px" button_border_width="2px" button_border_color="#ffffff" button_border_radius="0px" button_text_hover_color="#ffffff" button_text_spacing_hover="2px" button_bg_hover_color="#000000" button_border_hover_color="#000000" button_link="
[email protected]
" button_link_type="email" button_link_target="_self" has_container="" in_column="1"]Contact us[/ce_button]